Call Us :
0141-2700448, 3257106
GEM COURSE
One year long Course for XII passed students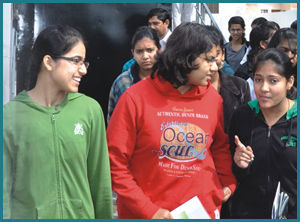 It is one year duration course for XII passed students. Syllabus of XI and XII is extensively completed through classroom discussion. A synchronized test series throughout the year increases efficiency of students to perform better in exams. Every time the performance is critically analyzed by the subject experts and if needed individual counseling is given to the student. Efforts are made to increase skills of student for better time management and minimize the errors during exam. The uniqueness of the course lies in its diversified approach towards different kind of entrance exams. After syllabus completion a complete revision test series enable them re-analyse themselves. Meanwhile specific tests are also conducted for exams based on different patterns.

Course Fee

Details

Amount

GST

Total payable

Total Course Fee

Rs. 90,000

Rs. 16,200

Rs. 1,06,200

Admission Fee

Rs. 30,000

Rs. 5,400

Rs. 35,400

Tuition Fee

Rs. 60,000

Rs. 10,800

Rs. 70,800


Payable in two installments

1st Installment

Rs. 55,000

Rs. 9,900

Rs. 64,900 (at the time of admission

2nd Installment

Rs. 35,000

Rs. 6,300

Rs. 41,300 (4 months from the date of admission)
Duration: One Year
Admission Process: Admission Cum scholarship Test